Health & Social Care Research Across North East & North Cumbria.
Involving patients and the public
Resources to help you involve patients and the public in research
The importance of Patient and Public Involvement and Engagement (PPIE)
Our experience is that patients and the public are interested in being part of and getting involved with health and social care research for a variety of reasons. Not only do they hope to benefit from more treatments, but they also want to help others who are experiencing the same condition as them.
As a health or social care professional, you have a great opportunity to encourage more patients and carers to be part of research which will improve future health care and treatment. Your relationship with patients is crucial to helping patients find their way into research.
You can find out more about Patient and Public Involvement and Engagement (PPIE) on the NIHR website via the link below, or you can browse our list of helpful resources on this page.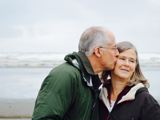 Resources on public involvement
Resources on equality, diversity and inclusion (EDI)
Resources on community research
Add your feedback
There was an error submitting your feedback, please try again.
Thanks for your feedback, this will help our team improve your experience on the website